About Athens Games Festival
Athens Games Festival is the first international game business conference in Greece, aiming to bring together industry professionals, stakeholders, publishers and the media.

Its 2nd edition will take place from 20th -21st October 2018 at the Helexpo Maroussi exhibition centre in Athens. Video game developers from Greece, Cyprus and all around the world will gather together during these two days, along with international game development studios, in order to showcase their talent and share their own digital story.

The Festival is organized by the Secretariat General for Media and Communication of the Hellenic Ministry of Digital Policy, Telecommunications and Media in partnership with White Night Conference, Nordic Game and more key industry organisations.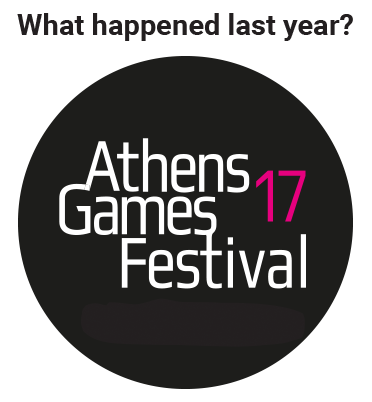 What to expect when visiting Athens Games Festival 2018:
Influential speakers from the global gaming industry
Closed sessions by high profile companies
Local and international exhibitors
Networking events
Investor Summit
Board Games mini exhibition
Game Arena
MasterClasses
Several contests (such as Nordic Game Discovery Contest)
…as well as a few surprises!

Business hours : 11am - 6pm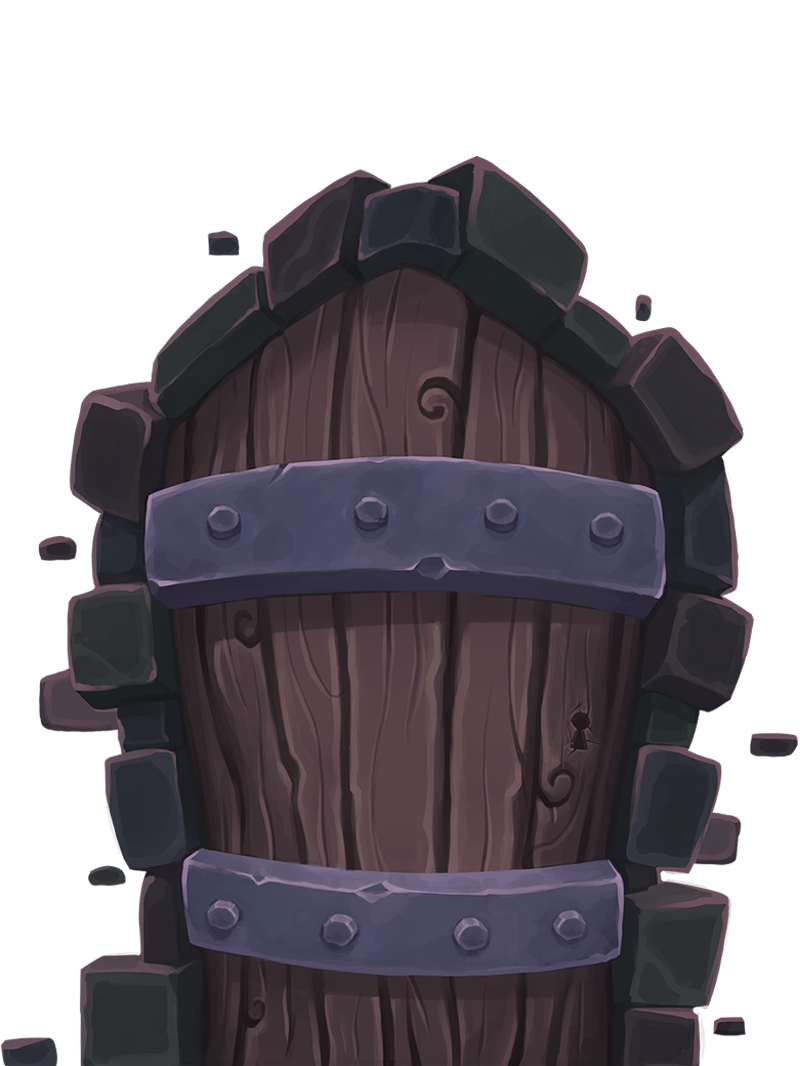 Online registrations are now closed!
BUT... you can still pick up your guest pass for free at the festival.
CU there!
Online registrations are now closed!
BUT... you can still pick up your guest pass for free at the festival.
CU there!
Have serious fun in Athens

Networking & Social Events

A full day to address and serve all financing needs of game developers.
Deadline October 8th 2018


We love games with all our heart, and we strongly believe in game developers. So this year with our second edition we are introducing a brand new contest: our very own People's Choice Award!

The Age of the Dragon has returned, and with it, the third Game Art Collection has arrived!
Original 2D and 3D game art projects from Greek and foreign artists, will be presented at an international exhibition for game industry and IT professionals, game lovers, academics, students.
Everyone loves board games. They are the epitome of game culture, combining the good old-fashioned thrill of playing a game in order to win, with innovative design and interactive fun. And they can surely be just as fun as video games!

Building on 15 years of running major successful events in the games industry, including several live-pitching events, selection processes and support systems, Nordic Game is introducing the Game Discovery Contest.
Deadline October 10th 2018
Alexander Lukin
AppMetrica Product Manager, Yandex

Joined Yandex in 2014, responsible for supporting projects and analytics for mobile products and marketing. Leads the AppMetrica product since 2015. Previously worked in software R&D companies from outsource development to product startups.
Together with AppMetrica team Alex is constantly looking for new questions and answers in mobile analytics and marketing to build a better platform for app developers and marketers.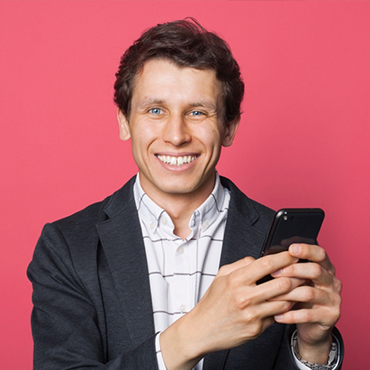 What to expect in numbers
0
Hours of Game happenings
AGF18

Conference Hall Program
Time

Speaker

Title

Description

11:30 - 11:45

Nikos Pappas, Minister of Digital Policy, Telecommunications and Media
Opening speech

11:45 - 12:00

Lefteris Kretsos,
Deputy Minister of Digital Policy, Telecommunications and Media
Opening speech

12:00 - 14:00

Michael Liebe,
Kickstarter


with:

V. Bagiartakis, Lead Game Deigner &

K. Pananas, Marketing and Sales Manager - Artipia Games

A. Grigoriadis, Boardgames product manager - Vesuvius Media

Kickstarter: Tips&Tricks, Does&Don'ts

Some stats, some insights, 2 case studies and lot's of Q&A Kickstarter is by far the biggest crowdfunding platform for games in the world. In this presentation we will discuss selected how-to's and don'ts for a successful Kickstarter campaign. We will also have some fresh stats on Greece and Europe

14:00 - 15:00

Break

-

15:00 - 15:30

Alessandro Canossa, Sr. Game User Researcher, Ahmad Azadvar, User Research Specialist
Ubisoft

Social Contagion: the Impact of Social Players on the Сommunity of Tom Clancy's The Division

"In a wide range of social networks, people's behavior is influenced by social contagion: we do what our network does. We investigated the network generated by players interacting with each other in the game Tom Clancy's The Division.
First we identified particularly influential individuals, then evaluated their playing motivations and in-game behavior and finally assessed whether they have an outsize impact on their communities, particularly on playtime and on the share of in-game group play. Using a blend of methods from Social Network Analysis, Inferential Statistics and Machine Learning we were able to prove that the tenets of social contagion hold true also in game communities."

15:30 - 16:00

Harry Krueger, Game Director
HouseMarque


The Arcade Spirit - A Nex Machina Retrospective

A year after its release, Game Director Harry Krueger reflects on the unique development of Nex Machina: how the project started as a modern love letter to the arcade, what it was like to collaborate with arcade legend and inspiration Eugene Jarvis, and what challenges and lessons the team faced as they set out to create a modern arcade classic. The presentation will also explore the creative philosophy behind the game, and dive into some of the key design decisions that shaped Housemarque's most critically acclaimed title to date.

16:00 - 16:30

Alexander Lukin, Product Manager
AppMetrica


Building Individual Player Profiles

Mr Lukin will show how to design profile attributes that will tell you about the individual characteristics of a particular player (gender, completed levels, purchased artifacts, time in the game, average score, etc.). Then go to analytics! You'll see how to take advantage of User Profiles Report & List to get new intuitive lifetime metrics in your everyday analytics check-up and study user experience like you know each gamer personally.

16:30 - 17:00

Matt Binkowski, Head of Content




Artifex Mundi

If you want to make money with you game, here's what you need to know

Most people want to rush into making the game - this is the cool part and everybody knows how to make a game. But if you're in this for business, if you want to make money, you first need to understand WHAT game to make. In this talk I'd like to share what I've learn about how to properly prepare vision for your game and how to use market research to see if it has a chance to succeed.

17:00-17:30

Jumpei Oki, Community Manager




Supercell

Fireside chat with Julia Lebedeva

Jumpei Oki is a veteran in the game industry with over 11 years of experience. He started as B2C Manager at Gameloft Japan in 2007 helping to sell pay per download games on various carriers in Japan. After Gameloft Jumpei worked as Community Manager for Playfish (Electronic Arts), building communities for games such as FIFA World Class Soccer & Restaurant City for the Japanese market. He joined Supercell in 2013 to launch Clash of Clans and Hay Day in Japan. Currently Jumpei works with the Clash of Clans team in Helsinki. Fireside chat is run by Julia Lebedeva, VP of Business Development at Nevosoft. The chat will be focused on engaging and building the Japanese community.

17:30 - 18:00

Mike Hines, Developer Evangelist




Amazon

The Appeal of Competition in Non-Core Games

Most of us recognize that the competitive nature of core games generates a significant amount of player engagement and retention. What you may not know is that mobile games, even casual mobile games can generate engagement and retention similar to core games. In this presentation, we'll look at how both directly competitive and indirectly competitive games can offer competitive experiences, and we'll examine how two casual mobile games attract and retain users with very different implementations of competitions.

18:00 - 19:00

Nordic Game Discovery Contest - Season III

-

An exciting, competitive challenge where selected game projects are showcased live in pitch competitions for the second time @ Athens Games Festival.
Time

Speaker

Title

Description

12:00 - 12:30

Alessandro Canossa, Sr. Game User Researcher, Ahmad Azadvar, User Research Specialist
Ubisoft

Psychological Makeup of an Elite agent; a Longitudinal Study

In our conquest to understand what makes us play, we created a proprietary psycho-social mapping tool in order to ultimately predict their impact on key variables of gameplay. Using a blend of methods from Social Network Analysis, Inferential Statistics and Machine Learning we were able to connect psychological profiles of Tom Clancy's The Division players, to their in-game behavior and infer significant characteristics of top performers of our main KPIs, the Elite agents. This talk will discuss key leanings of this study with a glance at the impact of social contagion and alternative player profiling methods.

12:30 - 13:30

Roberto Demuru,
Gaming Partnerships Manager


Google

Does Machine Learning Really Work for Advertising ?

The games industry is becoming more sophisticated as technology, players and community participation diversifies. As a result, marketers are tasked with finding better ways to engage high-value users. With 10+ years of machine learning tech, Google is driving innovation in growth and monetization. Learn how to use machine learning for Advertising.

13:30 - 14:00

Vladimir Tomko, Founder & CEO


We Can Games / Blockchain Cuties

Current State of Cryptogames Market

Games on blockchain is a young market built around cryptocurrencies that's only 10 months old. It's promising, unorthodox, fast growing and is still considered to be a "blue ocean". This session will cover the current state of the market, existing trends, issues and future opportunities. Author will also share personal experience of launching and operating a cryptogame title Blockchain Cuties – Top 3 game according to DappRadar.

14:00 - 15:00

Break

15:00 - 15:30

Berger Keren, Publishing Business Development Manager




TabTale

How We Grew Run Sausage Run game to 50m Downloads

The session will show how "Run Sausage Run" climbed to the #1 top charts in both the Apple Store & Google Play and how it was able to stay there for a long time. The company will share data and insights on how the team approached for Hyper Casual studio, talk about the lessons learned and demonstrate some of its processes for creating great games.

15:30 - 16:00

Mayu Polo Wieja, Head of Game Design




Spil Games

What's the Story? - Challenges & Opportunities in Story-driven Games

Free-to-play used to shy away from story driven games because by definiton, stories have an end, while free-to-play games should be playable for ever. However recent successes with free-to-play story-based games on mobile have shown that there are plenty of opportunities but also many challenges. At Spil we have embraced story for our games and I will share some of our most interesting findings when it comes to mixing free-to-play game and narrative game design.

16:00 - 16:30

Stephen Lee,
Head Of Business Development


DECA Games

Legendary Live Operations

Live Operations has become an increasingly important aspect of gaming that not enough developers are paying attention to. But what exactly should developers be paying attention to? In this session, we'll share how we were able to grow a game's user base and revenue years after launch by focusing on Live Ops.

16:30-17:00

Break

-
-

17:00 - 17:30

Chris Hamilton,
Board Member
IGDA

How to Use Game Developer Communities to Break into the Industry
Chris Hamilton will have a fireside chat with Julia Lebedeva and Elina Roinioti to dsicuss developer communities around the world.

17:30 - 18:00

Kari Koivistoinen, Senior Producer




MachineGames

What I Learned When I Quit My Dream Job and Founded VR Company
Kari Koivistoinen is a veteran in the game industry with over 19 years of experience. Back in the day he's big dream was to work at Remedy as Producer. Finally, he got the job, but after Alan Wake and Quantum Break he quit and founded 3rd Eye Studios. Why? What he learned?

18:00 - 19:00

AGF People's Choice Award

Award Ceremony

-
Time

Speaker

Title

Description

13:00 - 13:45

Stefano Gualeni, philosopher, videogame designer
Gamephilosophy: BIG TROUBLE in Little Cities
Coordinator: Antonios Liapis, Lecturer, Institute of Digital Games, University of Malta

Videogame worlds as playspaces built with technologies of control and quantification, how their means-ends rationality pervades how they are made, understood, and valued as social objects. Focus will be given on 'simulation videogames' and 'turn-based-strategy videogames', on (latent) ideologies that underpin videogame franchises such as SimCity, The Sims, and Civilization.

14:00 - 14:45

Konstantinos Dimopoulos, Game Urbanist, Designer

Building Believable Utopias and Interactive Dystopias

After a brief introduction to game urbanism, and the concept of game cities itself, this lecture will focus on contemporary urban utopias and dystopias, the different ways art has approached them, and gaming's unique perspective in this discourse.

16:00 - 17:00

Organized by Asifa Hellas

Panel Discussion: Animation Careers in Games Industry

Coordinator: Panagiotis Kyriakoulakos (Lecturer in Computer Animation,

University of the Aegean)

How Animation Professionals find their way through the Games Industry realm? Designers, Directors or Producers, Animation Professionals play a crucial role in the development, implementation and market access in many Digital Games. ASIFA Hellas invites Greek Animators to share their experience with Games during an open 1 hour long discussion panel.

17:00 - 17:45

Renia Papathanasiou (VR developer, co-founder and Managing Director of ViRA Company, Gr.)

Vasiliki Tsiftsian (lead artist, co-founder of Happyland Entertainment, Gr.)

Ana Toledo (Chief operating officer, Full XP, Fn.)

Panel discussion: Women in the game industry

Coordinator: Eleana Pandia (Phd candidate, media pshychologist, GameLab Panteion)

The game industry is considered to be a ""man's world"". But recent data show that the gender distribution of game developers worldwide is 21% women and 74% male. And this number doesn't even take into account women in other sectors like art, game production or management. In this context, we are holding a panel discussion with three women working in games, sharing their experience and views.
Time

Speaker

Title

Description

12:00 - 12:45

Michael Liebe, CEO and founder of Booster Space

The rules are the message

The computer games is the leading medium of the 21st century. It comes with unique modes of communication. The core thesis of this presentation is that we need to take the rules as centerpiece of analysis and interpretation on how computer games transmit messages.

13:30 - 14:30

Maria Aloupi (composer, games producer and CEO of beyondthosehills, Gr),

Theo O'Neill Linakis (sound designer, sound engineer at Power Media Productions, GR),

Alex Koxaras (Lead programmer, sound designer at Origins of Audio, Gr)

Panel Discussion: Game Audio

Coordination: Panagiotis Kouvelis (Founder & Chief Architect at SoundFellas

Immersive Audio Labs)

In games, sound reinforces storytelling and emotions. It can compensate for stimuli that interfaces missing, like smell, touch or vertigo. It can make a complex level easy to understand or create horror in an otherwise casual scene. Connecting sound and game data, can boost the perceived quality of a game. In this panel, we will discuss various aspects of game audio, such as education and career, technologies, music, effects and dialog, psychoacoustics, sonification, cross-platform mastering and mixed reality.

15:00 - 16:30

Yannis Skarpelos (Associate Professor of visual culture, Panteion University, GR),

Kostas Karpouzis ( Research Director, Institute of Communication and Computer Systems (ICCS) of the National Technical University of Athens, GR),

Spyros Vosinakis (Associate Professor, University of the Aegean, GR)

with the intervention of two academic guests:

Tsahi Liberman (Tiltan College), George Yannakakis (Institute of Digital Games, Malta)

Round table: Evaluating the Game Development educational Program

The General Secretariat for Media and Communication of the Ministry of Digital Policy, Telecommunications and Media along with the General Secretariat for the Youth of the Ministry of Education and Religious Affairs and public universities, run an open to youth educational program on game developement. During the first hour professors from the universities participating in this program will evaluate the program and for next half hour, we will be conducting an open round table with the assistance of two academic guests.
Join us

Game Developers expo


Contact Us
Please feel free to contact us!
Email Address:
greek.game.industry@gmail.com