INVITATION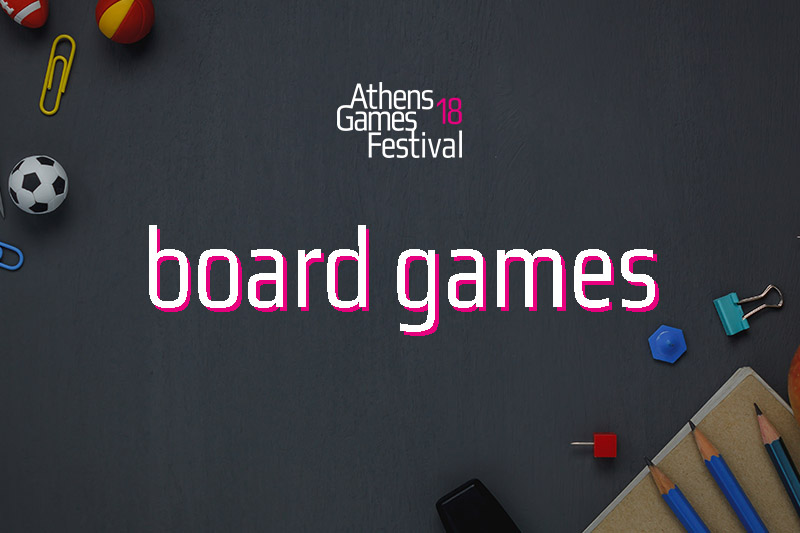 There's good news coming for non-digital game devotees: Athens Games Festival will launch a parallel cardboard game section in its 2nd edition (20-21 October 2018).
7 of the 4 m2 sized exhibition booths will be allocated specifically to non-digital game design companies and independent boardgame developers.
On top of that, there will be 8 designated workspaces available for playtesting in the Board Games alley (alongside the Expo).
While retailing is not permitted, this constitutes a great opportunity for boardgame creators to showcase and promote their game and invite the audience to take part in their playtesting session during Athens's major international gaming celebration.
Submission form is available here:
Deadline for submissions: 1 October 2018